2017-
UltraWide for Safari is a Safari plug-in which expands YouTube videos so that they fit monitors with in ultra-wide format, such as for example a 16:9 video displayed on a 21:9 monitor.
UltraWide for Safari is available worldwide through the Mac App Store for 0.99$. Price may vary amongst different world regions.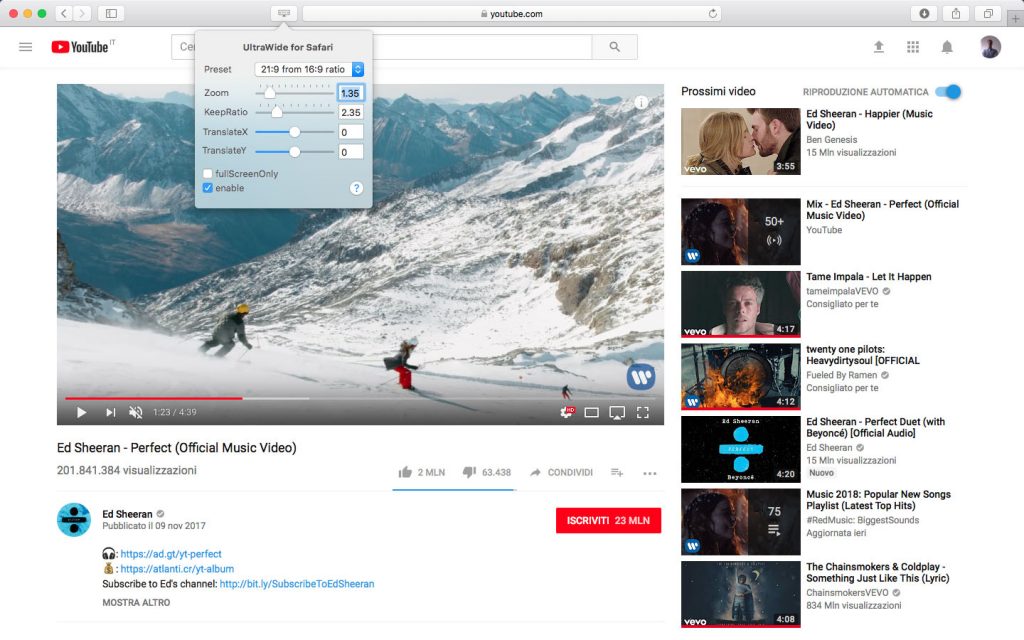 Visit the Official Website at http://ultrawide.my-lab.it
Find out more about UltraWide for Safari on the Mac App Store.


Download on the App Store